At the end of February, I travelled to New York to complete a residency in Digital Smile Design at the NYU School of Dentistry.
I studied with some of the finest dental surgeons in the world, under the guidance of Dr Christian Coachman. He's the founder of the Digital Smile Design concept.
Why did I go all the way to New York for this? DSD technology is revolutionising the way that smiles are created. It removes the guesswork from cosmetic dentistry. You get to see exactly what your smile will look like before committing to the procedure.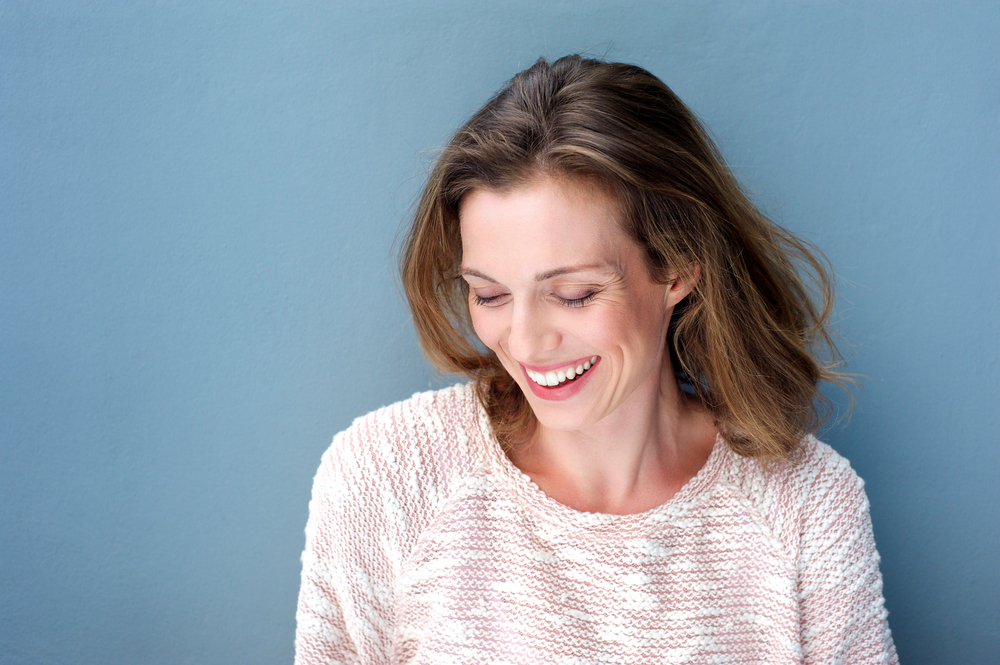 "Try before you buy" – What is Digital Smile Design (DSD)?
Technology has come so far – we can now digitally map out your entire treatment and preview the results, without making any changes to your mouth.
This means we can experiment with different designs, based on your preferences and feedback. It also helps you decide whether or not you want to go ahead with the treatment plan.
Basically, we use advanced tools to make sure that any changes to your mouth will suit your facial structure and personality. This involves exploring how your smile and teeth fit with the rest of your face and honouring that in our design. We don't take a one-size-fits-all approach to create a "Hollywood smile" that's inspired by a template. Instead, we work with you to create a smile that's as unique as you are.
Globally this holistic approach is gaining recognition for creating healthy and natural smiles that boost self-confidence.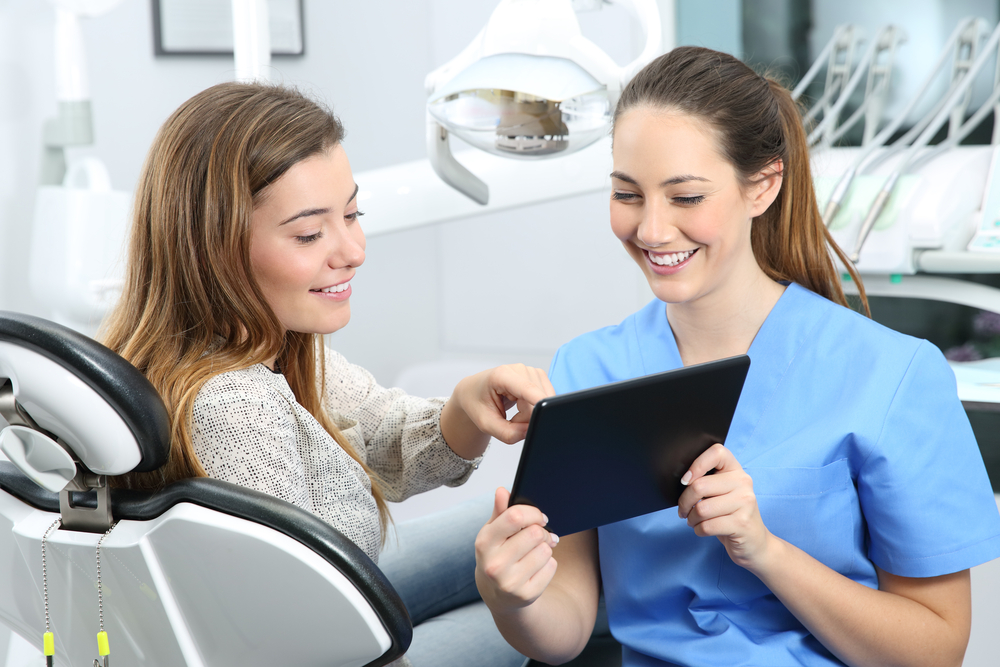 How does Digital Smile Design (DSD) work?
Our multi-faceted approach centres around careful analysis and advanced dental techniques. We check in with you, every step of the way, to make sure your needs are being met.
We begin by taking photos of your smile and entire face, to explore the aesthetics of your facial structure. We also shoot a short video to see how your face moves when you're speaking, laughing and smiling. This helps us to take your unique speech patterns and personality into account!
We take an optical scan of your mouth and teeth. You'll be pleased to know there's no risk of gagging on a horrible impression putty, since we don't use one. After we've scanned the exact dimensions of your mouth, we start to design your ideal smile.
Our team at Mona Vale Dental collaborate with specialists from Europe, Brazil and the USA. We work with the best clinicians in the world to shape the design of your smile. This is organised through an online planning centre.
A 3D printed model of the final design is sent to us. During your second appointment, we place the mock up cast into your mouth, so you can preview the final result before starting the treatment. You're essentially taking your smile for a test drive!
We take a short video of you wearing the mock up. You can take this home on a USB, examine the results and get feedback from your family and friends. This will help you decide whether or not you want the procedure, and if any alterations should be made. It's an empowering way to make such a big decision!
After we've established the final design, we tell you everything you need to know about the actual procedure, including costs and duration.
The following tools help us to effectively do our job:
High-quality video recordings that capture your facial expressions and identify issues with jaw function and bite alignment.
Computer software analysis, to create the blueprint for the physical cast.
Global online network with other specialists.

"Take your smile for a test drive" – what are the benefits of Digital Smile Design (DSD)?
As the patient, you decide how your smile will look and feel. You're actively involved in the design process and can experiment with different styles, from a safe distance. There's no need to rely on your imagination to guess what the final result will be. You get to preview the exact result, which we tailor to your face and personality.
Other benefits include:
The 3D model will help you decide whether or not you want to commit to the treatment plan.
You can share the smile design with the people who know you best, to see what they think.
The digital technology is advanced enough to pick up on underlying problems in your mouth and jaw.
The best specialists from around the world collaborate with the Mona Vale Dental team to make sure that your smile suits you perfectly.
Advanced digital technology captures accurate data, which leads to superior results in the treatment stage.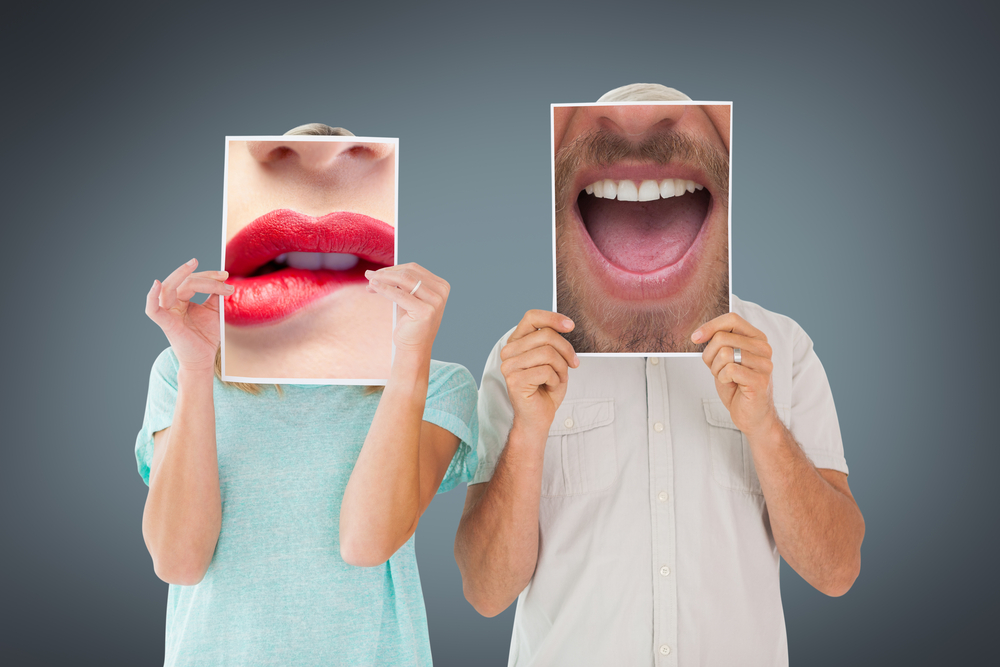 Who can benefit from Digital Smile Design (DSD) technology?
Digital Smile Design technology can be used for most patients, no matter how big or small the procedure. You may be getting a single tooth fixed, or have no teeth at all. We can use DSD for anything ranging from a simple cosmetic procedure to a full mouth reconstruction with implants.
I travelled to New York because I knew that DSD is exactly what so many patients are looking for. The entire Mona Vale Dental team is excited to tap into this new technology, because it means delivering the best results for you.
Please contact us on (02) 9997 1100 if you have any questions, or would like to find out more.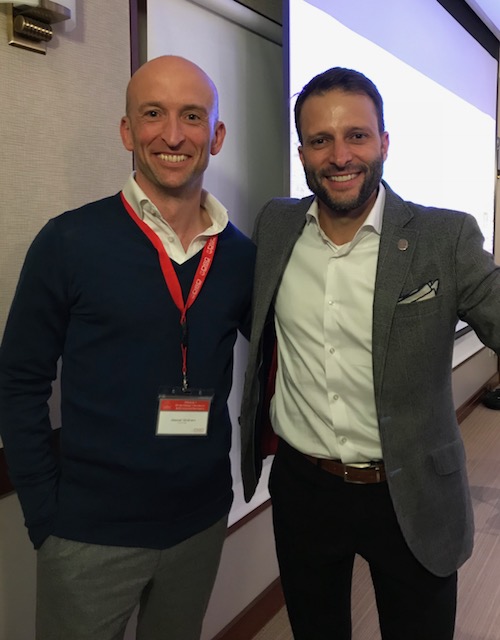 Dr Alistair Graham with Dr Christian Coachman