We take care of ALL your dental needs under one roof – at our private, family-owned dental practice in Mona Vale on Sydney's Northern Beaches. 
This makes the world of difference to people with complex dental issues, who need more than a simple check-up or routine service. We save our patients time and ease their pain sooner, because we usually don't need to refer people to external clinics. 
This means we can complete both the diagnosis and treatment in a single visit.
The dental world is constantly evolving to embrace new technology and approaches. Our team takes pride in staying on top of the latest innovations – so that our patients always feel supported, confident and comfortable when they visit us.

Replacing lost teeth
Not every dental practice can give you dental implants.
But we can, because Dr Alistair Graham is highly experienced in the field of implant dentistry. He's a rare breed: one of the few dentists in Sydney qualified to deliver BOTH the surgical and restorative phase of the dental implant treatment. 
He even lectures on the subject and works as an implant mentor for a number of dentists.
Have you been told you can't have dental implants because you've lost too much bone?
Good news: dental implants may actually be possible for you. 
Dr Graham uses techniques like bone grafting and sinus lifts to solve bone loss problems (book a consultation to find out if this approach is suitable for you).
How this works:
We use advanced computer planning software to virtually assess and place the implant in your mouth, before making any physical changes.
Dr Graham finds the optimal position of the tooth and plans the implant around it. The technology is so accurate, it gives you a clear picture of what to expect and allows implants to be inserted far more precisely than they normally would. 
The benefits of this approach:
Shorter recovery time

Less post-operative pain and swelling

Faster results: teeth can be attached to your implants on the same day
Teeth in 60 Minutes: In-house milling
It takes many dental practices HOURS over several appointments to repair chipped or broken teeth. 
But not at Mona Vale Dental, thanks to our in-house ceramic milling centre (CEREC® MCXL).
This advanced system enables us to quickly restore damaged teeth – using permanent, ceramic restorations that have a natural colour. They're also anti-abrasive and resist plaque!
We only need roughly one hour to repair chipped and broken teeth, using ceramic crowns and veneers.
Broken down teeth can also be restored using tooth coloured inlays and onlays – making unsightly silver fillings a thing of the past!
Here's a quick video of the CEREC® MCXL milling a new tooth in super slow-motion:
Immediate diagnosis and treatment planning in a single visit using 3D Dental Imaging
We count ourselves among a small number of dental practices on the Northern Beaches that use 3D Dental Imaging technology for our dental services. This cone-beam computed tomography system (CBCT) scans the patient's mouth, face and jaw in a fast, non-invasive and comfortable way.
Our investment in this state-of-the-art system enables us to develop your treatment plan in a single visit – because the 3D imaging provides accurate information that lets you preview the final result.
(It's like taking your proposed treatment for a test drive, to see what's possible before you commit to any decisions.)
This game changer saves our patients a lot of time and hassle. There's no need to refer them to a clinic that takes 3D imaging, or book a second appointment to evaluate the scan data.
Perhaps most importantly:
3D scans have a higher image quality than other types of scans, so the results are more accurate.
The scan is also painless and safe, as it uses the lowest amount of radiation.
Another advantage is the ability of 3D technology to capture an image of both the bone and soft tissue at the same time.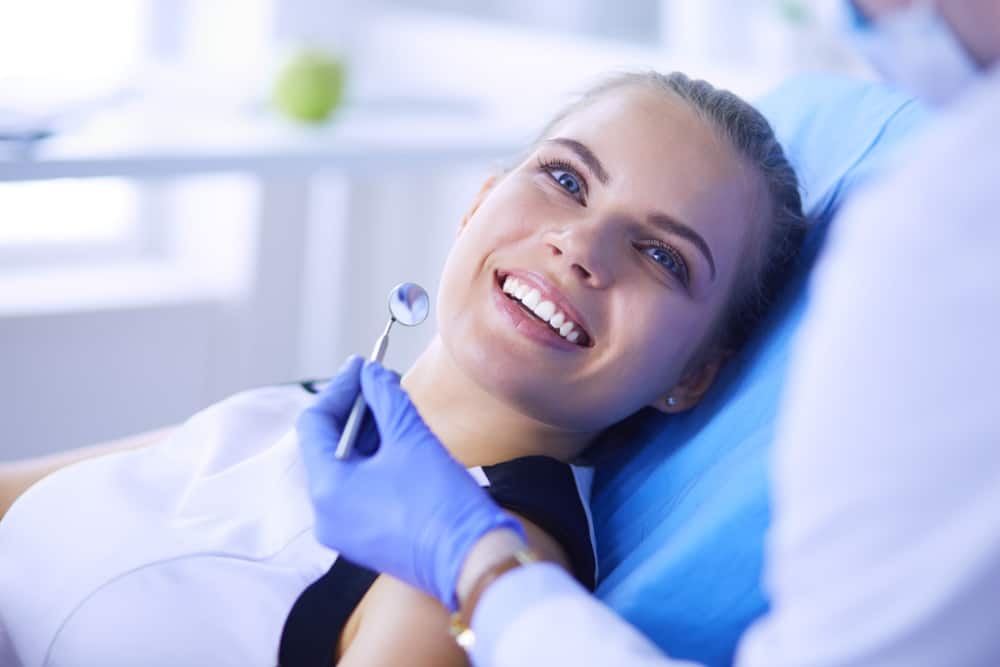 Dedicated Hygiene and Oral Health Therapist Team
It's true that daily brushing and flossing help to prevent tooth decay and gum disease. 
However, getting a regular professional clean is vital for good oral health too. Even the most diligent tooth brushers require a thorough cleaning from their dentist, at least every six months.
Regular maintenance appointments are necessary for early intervention – enabling your dentist to identify and treat any concerns before they become more complex (and costly).
It's essential to look after your oral hygiene so you can feel good and smile confidently.
We also know that the state of your mouth often influences your general health, for better or worse. In fact, research now links poor oral health with heart disease, respiratory disease, stroke and even preterm birth.
Not taking care of your oral health can seriously damage the rest of your body, so please be diligent about this.
Call us on 02 9997 1100 to book an appointment with our experienced, welcoming and supportive team.