Many people mistakenly believe vaping is safe, because vaping devices don't contain tobacco smoke like cigarettes do.
There isn't much awareness about the dangers of vaping – an activity that involves inhaling vapour containing nicotine and other potentially harmful chemicals. 
Concerningly, these substances can cause irreversible damage to your lungs and heart.
But what about the impact on oral health – is vaping bad for your teeth and gums?
Yes! 
Vaping is linked to a higher risk of cavities and other dental problems. 
Although research is limited so far, the evidence at hand warns about the dangers of vaping for oral health. 
We'll explore these risks further down, but first, what is vaping?
What is vaping?
Vaping devices (also called electronic cigarettes) heat up specially-formulated liquids to create a vapour, which the individual inhales. These battery-operated devices come in all shapes and sizes – resembling traditional cigarettes, cigars, pens, USB sticks and more. 
There are many types of vapours, and sometimes labelling doesn't show the full list of ingredients. 
Vaping aerosols usually contain nicotine (derived from tobacco), which appears to be the most harmful for oral health. In Australia, nicotine vapes require a prescription, but non-prescription vaping aerosols can also cause havoc in your mouth. These typically contain flavourings and sweeteners, often with the addition of unregulated substances that are linked to health problems.
Examples include:
Heavy metals like aluminum, arsenic and lead

Formaldehyde and other toxins

Volatile organic compounds that are found in cleaning products

Ultrafine particles (bad for lungs)
Unfortunately vaping has become popular among young people in particular. 
One 2018 study showed that around 14 per cent of 12 to 17-year-olds in Australia have tried an e-cigarette. 
This is also a concern in other parts of the world.
Bonnie Halpern-Felsher, paediatrics professor from Stanford University, says that young people are vaping around the clock. 
 "Teens have told us, anecdotally, that they'll wake up in the middle of the night and take hits," she said.
"They keep their vaping product under their pillow and vape all night."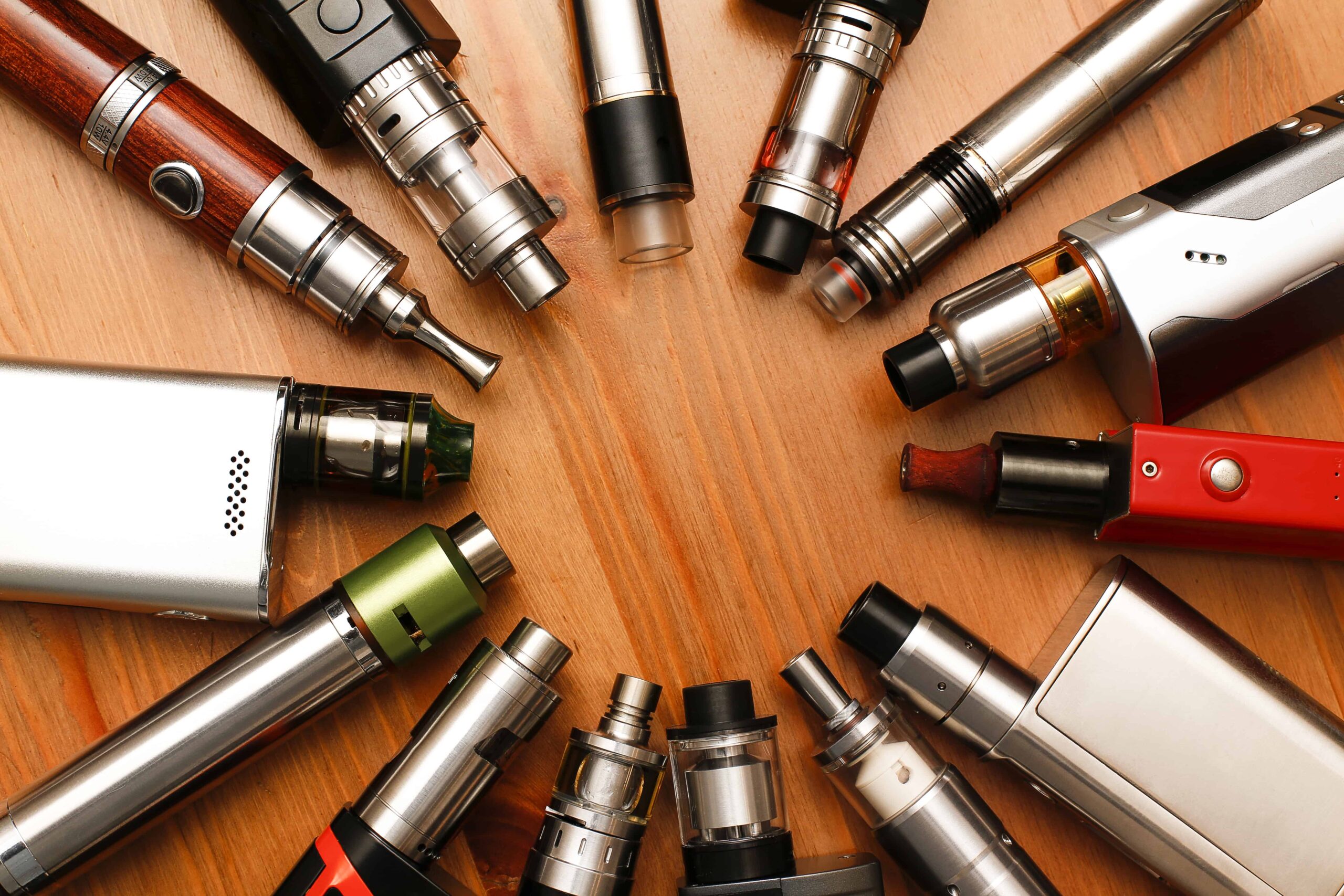 Is vaping bad for your teeth
? (yes, according to research)
Vaping only became popular around 2010, so researchers haven't had enough time to examine the long-term dangers.
Having said this, compelling evidence already suggests a link between vaping and poor oral health.
We know that vaping alters the oral microbiome (community of bacteria), which leads to a higher risk of tooth decay and gum disease. 
Even e-cigarettes without nicotine heat up the mouth and create the ideal environment for bad bacteria to thrive. It seems the addition of nicotine only makes these conditions worse!
Oral health problems commonly associated with vaping:
Cavities

Gum disease

Enamel deterioration

Dry mouth

Inflammation
Here's what some of the scientific literature says:
Tufts University School of Dental Medicine recently found that patients using vaping devices have a "significantly" higher risk of developing cavities. 
The team analysed data from more than 13,000 patients. Results show that 79 per cent of vaping patients had high-caries risk, compared to 60 per cent of the control group.
Lead author Dr Karina Irusa is calling for more studies to be conducted, as the findings are preliminary.
"This is not 100% conclusive, but people do need to be aware of what we're seeing," she said.
Another study showed that 43 per cent of vaping users had oral infections and gum disease, compared to 28 per cent of people who don't vape or smoke. 
Interesting aside: although the level of oral health problems is higher for vapers (43 per cent), it still isn't as high as conventional smokers (73 per cent) in this research.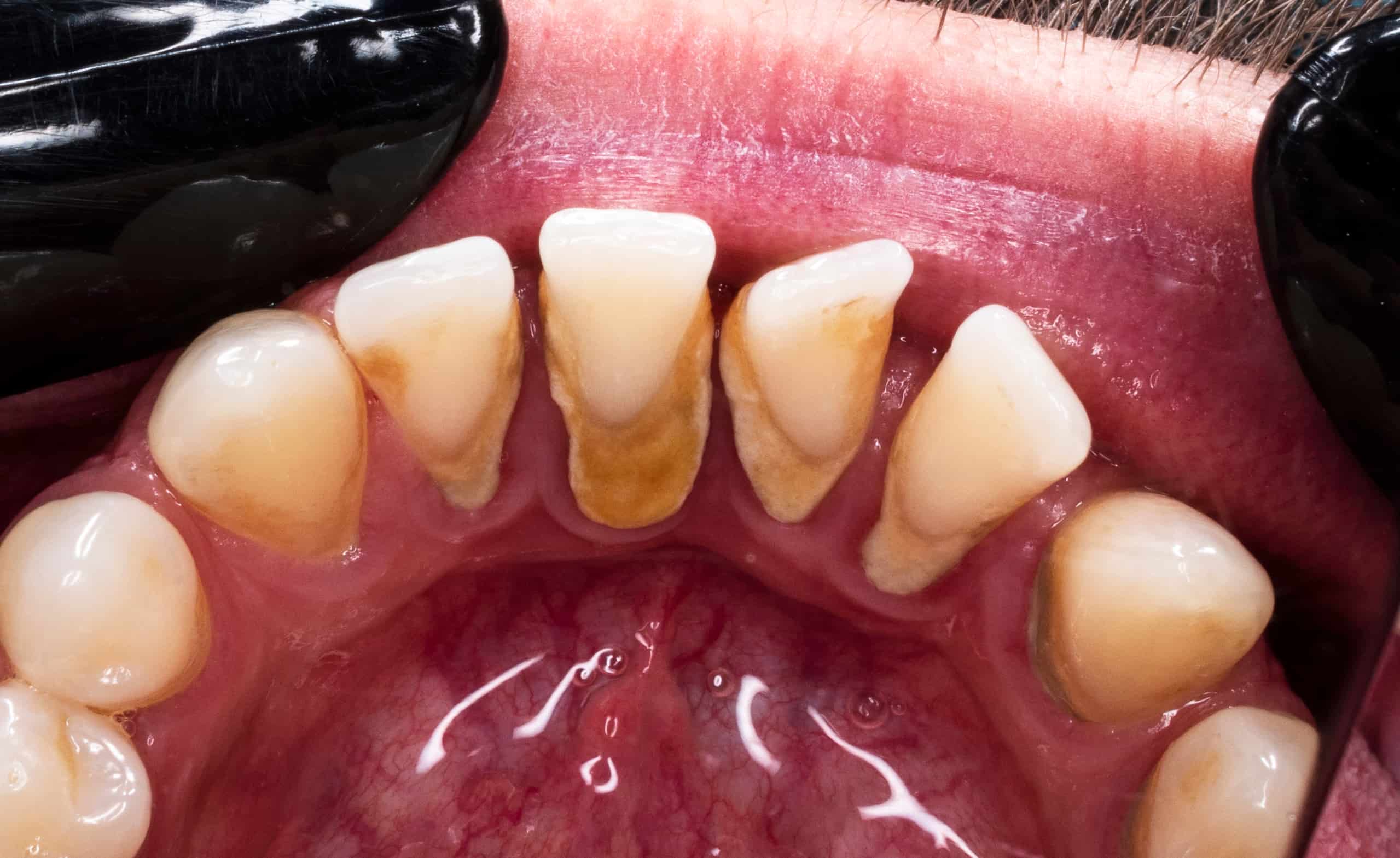 Why
is vaping bad for your teeth
and gums?
We know that vaping creates an unhealthy environment in the microbiome of the mouth.
A study by New York University's College of Dentistry shows that e-cigarette users share oral bacteria in common with cigarette smokers. Harmful bacteria such as Selenomonas, Leptotrichia and Saccharibacteria were found to be plentiful in the mouths of vapers and smokers, but not for non-smokers. 
Consider that nicotine limits the flow of blood to gums, which heightens the risk for gum disease.  This risk is further exacerbated by the addition of vaping chemicals such as benzene and formaldehyde. 
The sugary content of vaping formula could be another culprit, as this sticky substance clings to teeth when inhaled. Vaping aerosols can make the oral environment more inviting to bad bacteria, and even encourage decay at the bottom of the front teeth (this region isn't usually susceptible to decay).
There's still a lot that we don't know about the link between vaping and dental problems.
Dr Purnima Kuma from Ohio State University College of Dentistry says e-cigarettes create a very high oral inflammatory response, but we've only scratched the surface on why this is.
"We know it's detrimental. We need to start looking at which chemical components of vape really cause this, why does it cause this, how long does it take to start, and how long does the body need to recover once you quit."
Prevention and treatment
It's so important that dentists regularly ask patients (including teens) if they use vaping devices.
If the answer is yes, patients may benefit from a prescription for high-strength fluoride toothpaste and mouthwash to keep bacteria at bay.
Of course the best approach is to stop vaping completely, in order to prevent damage from occurring in the first place.
If you or your teen are finding it difficult to quit vaping, please speak to your doctor or call the Quitline in your state or territory (free service – 13 78 48 in NSW). 
Even if you don't stop vaping, you can take measures to look after your oral health as best you can. 
Clean teeth and gums every morning and night

Floss once a day

Stay on top of your water intake 

Chew sugar-free gum to stop your mouth from getting dry

Alcohol in moderation (or none at all)

Don't take recreational drugs
We recommend that people who vape visit their dentist at least twice a year, to ensure that any signs of decay are treated before the bacteria spreads and becomes harder to manage.
The Mona Vale Dental team is experienced at preventing and treating damage that's linked to vaping. We do everything we can to provide the best care and help our patients feel comfortable at our Northern Beaches clinic. 
Fill out this contact form or call our team on (02) 9997 1100 to book an appointment or find out more.