Did you know that you can try on your new smile before even starting treatment? I've learnt how to use 3D technology to give my patients the EXACT results they want, while honouring their natural beauty and unique features.
I recently spent an invigorating week in Brazil's São Paulo learning more about Digital Smile Design (DSD).
Not for vacation, like one might assume, but for work. My days were filled with lab coats and surgeries, rather than cocktails on the beach.
It sounds a bit dull, right?
Wrong.
I've returned home with a renewed passion for Digital Smile Design (DSD) and cosmetic dentistry.
My mind is buzzing with information that I can't wait to use when patients ask for a beautiful smile that suits their personality and looks natural.
About the DSD Residency:
I completed the second part of the Digital Smile Design Residency at the Well Clinic, which is where Dr Christian Coachman invented the DSD concept.
As an interesting aside, his family has practised dentistry for 150 years (five generations)!
His residency showed us how to implement the DSD treatment plan. It expanded on the information I had learnt when I travelled to New York to understand the first stages of Digital Smile Design.
What is Digital Smile Design (DSD)?
For anyone unfamiliar with the concept, this field of dentistry guarantees the best results for people who feel insecure about their teeth, but worry about wasting money on disappointing procedures.
Patients can take their dream smile for a "test drive" by previewing a 3D version, before committing to a treatment plan that honours their individuality and facial structure.
Dentists are guided by the latest technology to clinically create accurate and natural results that help their patients feel confident again, with no risk of buyer's regret!
How does it work?
Basically, we capture your individuality in photographs and videos.
We use this as a focal point to create digital and 3D mock-ups of your proposed smile, and take your feedback on board.
Our treatment plan delivers the exact surgical results that you desire, if you give us the green light to go ahead.
You can read more about DSD here.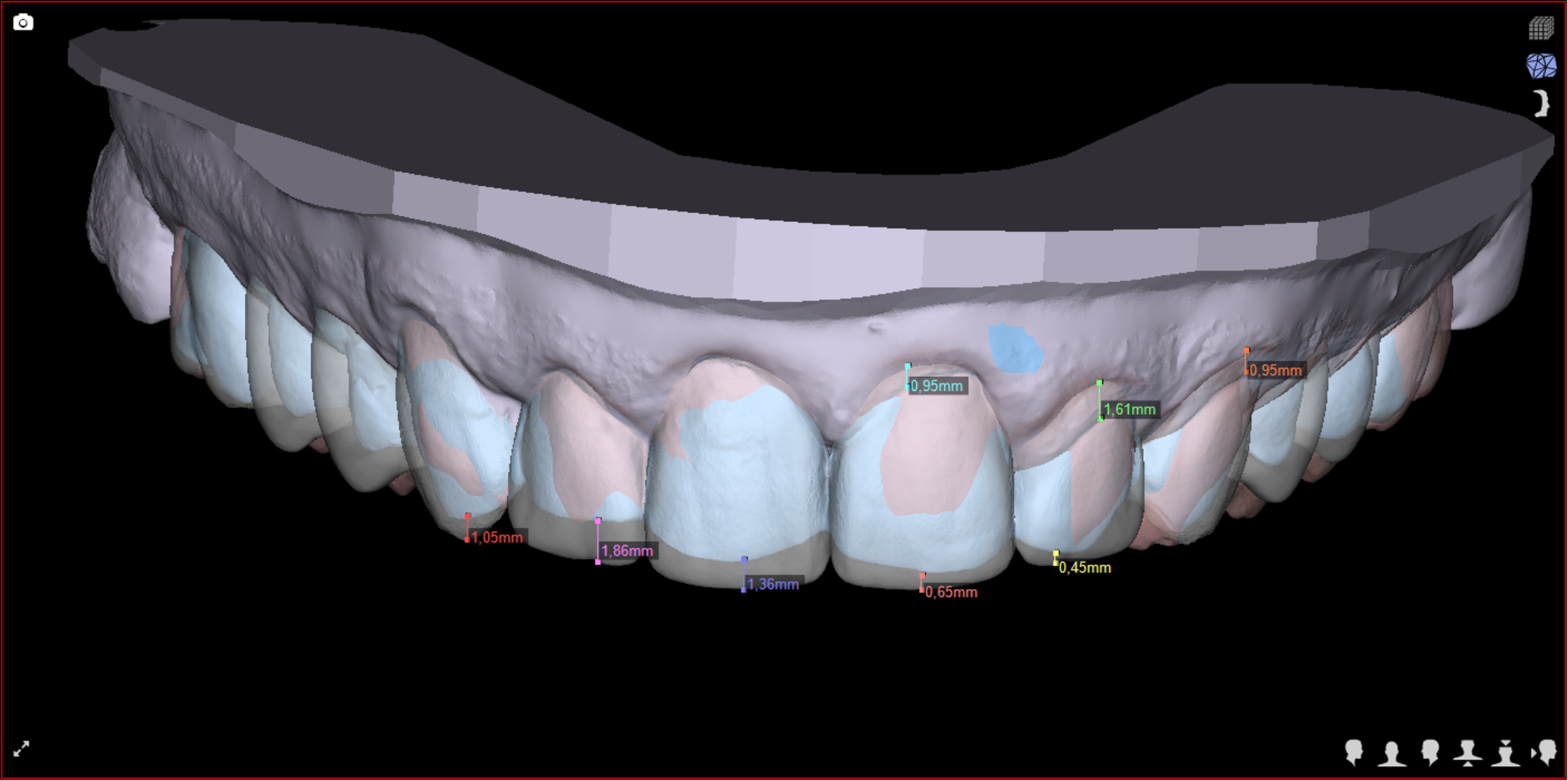 What did I learn in São Paulo?
It's all well and good to digitally map the perfect smile based on your patient's preferences and facial structure.
But this means nothing if you can't create the exact replica in their mouth.
'Copy and paste' dentistry uses digital technology to maintain clarity, while giving the patient the results that you've designed together.
This was the focus of the residency in January. Leading specialists from around the world showed keen dentists like myself how to clinically implement the personalised designs we create for our patients.
They walked us through every stage of the journey – starting with the initial consultation, then creating the 3D model and clinically duplicating it.
From veneers and implants to crown lengthening and full mouth rehabilitation – we observed patients having treatments and asked plenty of questions.
The attendees even learnt how to master the DSD App, which enables the quick design of a 2D smile simulation based on two photos. This process only takes five minutes.
Our days were filled with lectures, practical sessions and surgeries – but it wasn't all work and no play, thankfully!
The entire group managed to squeeze in an early morning jog in the beautiful Ibirapuera Park and we took time to enjoy the amazing local food and culture too.
I'm incredibly grateful for this opportunity to explore my passion for cosmetic dentistry in such a vibrant city.
Although I was in no hurry to leave, I'm excited to share all that I've learnt with my patients back home.
If you'd like to book a complimentary Digital Smile Design consultation, call us on 02 9997 1100.
Keep smiling,
Dr. Alistair Graham
Owner and Principal Dentist