5 Standards of a Smile Makeover
At our clinic, we're proud to deliver the 5 Smile Makeover Standards to improve results in every smile makeover.
The Smile Makeover Standards
If you're considering a smile makeover to transform the look of your teeth, what you're ideally looking for is an end result that looks good, functions properly and is long-lasting.
But when it comes to choosing your smile makeover dentist, how can you be sure that you will actually get these high-quality results, without wasting your time, money and wellbeing on substandard treatment?
At our clinic, we follow five Smile Makeover Standards to give you reassurance on the quality of the treatment we deliver. We apply the same high standards in all our treatments to give you exceptional results, every time.
The 5 Standards of a Smile Makeover
Treatment begins with meticulous processing and gathering of your dental information using advanced technology, so we have the best information as our base.
Your new smile is designed in 3D and in harmony with your facial features so it is naturally balanced, custom-made, and 100% right for you.
3. Digital treatment planning
We collaborate with a team of skilled and experienced DSD experts to make the best decisions and deliver the highest standards of treatment for you.
You have the opportunity to see, feel and approve your new smile design, in your own mouth, before any treatment goes ahead.
5. Guided digital dentistry
Using digitally printed tools, we deliver your custom treatment with precision – so your final results are exactly what you approved in your treatment plan.
Want a quality-guaranteed smile makeover?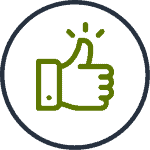 Peace of mind in your decision to trust us with your smile makeover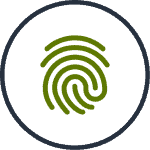 An individualized treatment plan that takes into account every aspect of what makes you who you are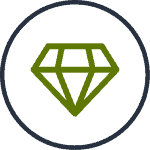 Certainty that we have considered every step of the smile makeover process to ensure the best quality
Your treatment is quality-backed by our 5 Smile Makeover Standards, so you can be confident you're making the right choice about having this life-improving treatment. You not only get to see, feel and approve the design of your new smile before treatment begins, but we use guided digital dentistry to ensure that the results you approve are the ones you receive!
Choose a dentist that follows the 5 smile makeover standards of excellence, giving you a life-changing smile of exceptional quality.
Have you heard about our Smile Test Drive?
It's a unique type of dental appointment that lets you see, feel and experience the full impact of what a smile makeover could do for your smile without needing to undergo any dental work first.
We create beautiful smiles with Digital Smile Design (DSD) and can preview your new smile before you make any decisions about treatment. We are a certified DSD clinic which means you benefit from industry-leading technology and best-practice protocols.
Looking for further information?
Discover more about the unique approach to patient care at Mona Vale Dental and Implant Centre.
The friendly team at Mona Vale Dental will be in touch with you shortly.