Have you wondered if there was a way to improve your smile? Are you self-conscious about your mouth? Is there an area of your smile that you'd like to improve? Teeth whiter? Straighter?
​If the answer to any of the above is "yes", the team at Mona Vale Dental can help you achieve those goals. We have a range of treatments to enable you to have the best smile possible, and to make sure that your smile is an asset, not something to hide.
​The various options can be discussed in more detail at your Consultation, and between you and the Dental team we can find the option that is the right one for you.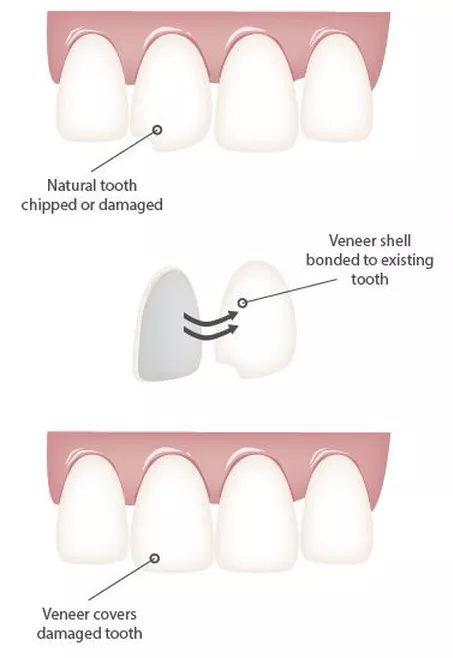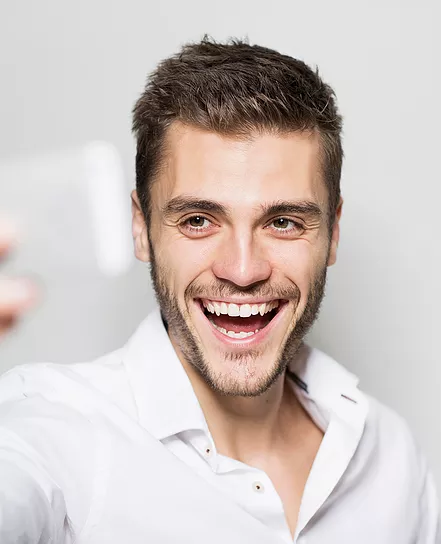 VENEERS – A BESPOKE DESIGNER SMILE
They are porcelain facings that are bonded over the front of teeth to create better shape, colour, size and orientation to improve your smile.
They are great option to recreate the natural look of teeth while also providing strength and resilience comparable to natural tooth enamel.
Veneers can:
•    Mask discolorations for a brighter smile
•    Change a tooth's color, size, and shape
•    Repair gaps in teeth or fix teeth that are chipped or broken
 STAIN REMOVAL
Our hygienist is highly skilled at removing even the darkest stains from your teeth without causing any damage to the tooth surface. As importantly, she is extremely gentle!
REPLACING STAINED OR DISCOLOURED FILLINGS
Don't like your metal fillings? We can replace them with a white composite filling or porcelain inlays for additional strength and for a more natural look.
TOOTH STRAIGHTENING (ORTHODONTICS)
We are a certified provider for Invisalign. This treatment can straighten your teeth without the need for braces. Contact us for a consultation to see which would be the best option for you.
REPLACE MISSING TEETH
We can provide many options for replacing missing teeth. Whether you'd like an implant, a bridge or a denture. One of our team can discuss which options would be best for you to improve appearance and restore function.
TOOTH WHITENING
The quickest, easiest way to effectively whiten your teeth is by in-office treatment with Philips Zoom!
The safest way to whiter teeth!
Extensive research and clinical studies indicate that whitening teeth under the supervision of a Philips Zoom trained and accredited dentist not only gives you the whitest teeth, it's also very safe.
Up to 8 shades whiter teeth in 1 hour
Our whitening procedure has been perfected through years of experience to give you the whitest teeth in the safest possible way. Your gums are carefully protected with a special covering prior to the application of the unique hydrogen peroxide whitening gel. Hydrogen peroxide breaks down the molecular bonds making up stains on and in your teeth. The intense light of the Philips Zoom WhiteSpeed Whitening LED Accelerator shining on the whitening gel makes the process work even faster, improving whitening results by as much as 40%.
Zoom is the only whitening formula that contains a desentitiser to minimise sensitivity, gives you greater lustre and helps protect enamel. As a result, the Philips Zoom tooth whitening treatment has no adverse effect on existing restorations (fillings or crowns) nor does it rub away, soften, damage or weaken the enamel.
Keeping side effects to a minimum 
Some people may experience temporary increased tooth sensitivity to cold during or after treatment. These symptoms disappear within 1-3 days after completion of the treatment. The temporary sensitivity can be minimal for some while others may find it to be similar to ice-cream sensitivity. Your will be advised you on any side effects and fluoride gel may be administered to help minimise any temporary sensitivity.
At-home whitening
We also offer another option where the whitening can be done at home. This takes 10-15 days and does not produce as good a result as the in-chair option, but can be more affordable. We make custom made trays and provide you with the whitening kit to take home to achieve a beautiful white smile.
REMOVE/MINIMISE "WHITE SPOTS"
Enamel micro abrasion is a proven way to help minimise any white spots (lesions) on your teeth caused by localised decalcification, hypo calcification, demineralisation or other conditions which can cause an irregular enamel appearance.
Is cosmetic dentistry worth it?
Mona Vale Dental
2017-12-20T13:08:36+10:00
A great smile goes a long way towards building overall confidence, and if you are self-conscious of your smile or your existing teeth issues, cosmetic dentistry is a brilliant way to take steps towards feeling confident and happy.
Does dental insurance cover cosmetic dentistry?
Mona Vale Dental
2017-12-20T13:08:05+10:00
Dental insurance generally only covers areas of cosmetic dentistry that aim to repair or restore the structure of a tooth, or conditions that affect overall oral health. If you aren't sure what your dental insurance covers you for, feel free to speak with one of our expert staff at Mona Vale Dental.
What procedures are classed as cosmetic dentistry?
Mona Vale Dental
2017-12-20T13:07:46+10:00
Cosmetic dentistry covers a variety of dental treatments that aim to improve the overall look of your mouth and teeth, and improve confidence in the process. Procedures such as veneers, stain removal, teeth whitening, orthodontics and the replacement of missing teeth are all classified as cosmetic dentistry.
If you have any other questions that are not covered here, please feel free to contact our friendly team who will be more than happy to help you.