Find out if you or your dependent is eligible for FREE Children's Dentistry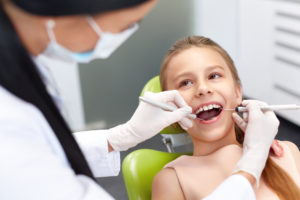 WHAT DOES THE VOUCHER COVER?
Benefits for basic dental services are capped at $1,000*  per child over 2 consecutive calendar years.
If you do not use all of your $1,000* benefit in the first year of eligibility, you can use it in the second year if you are still eligible. Any remaining balance will not be carried forward at the end of the second year.
Benefits are not available for orthodontic or cosmetic dental work and cannot be paid for any services provided in a hospital.
Child Dental Benefits Schedule services will not count towards the Medicare Safety Net or the Extended Medicare Safety Net thresholds.
Benefits will cover a range of services including:
Sealing of pits or cracks in a tooth (fissure sealing).
WHO IS ELIGIBLE FOR THE VOUCHER?
Children:
Aged 2-17 years
Eligible for Medicare
Whose family, carer or guardian received Family Tax Benefit Part A, or who receive the following government payments:

ABSTUDY, Carer Payment, Disability Support Pension, Parenting Payment, Special Benefit, Youth Allowance, Double Orphan Pension or
16 years of age or older and receiving financial assistance under the Veterans' Children Education Scheme or the Military Rehabilitation and Compensation Act Education and Training Scheme.

The voucher will be sent to the teenager, family, carer or guardian receiving the government payment